Introduction
Born on 23rd November, 1961 at Secunderabad ( near Hyderabad ) a city in South India in a middle class. Family.Photo no -5: when only 3 month old. Mother is a pious and a religious lady. At that time Father was serving in Indian army.
Early schooling at St Joseph Convent school at Pathankot (india). Photo no-6 : when 8yr old at Pathankot in the lawn of army quarters. Photo no-7-Dr Satish at no-8 ( with younger Brother- Dr Parveen yograj . Now a Surgeon at no-1 from left in the class 10th photo) in back row:Standing, 16yr old when studying at St Joseph Convent school, Kamptee, in Maharashtra (India ).
From the very beginning, he was an active, curious and intelligent child who developed an early love for nature and adventure. He grew up to be a lively child and was unusually talented in sports , music , painting and singing. At this very young and a tender age, he started getting interested in reading books on life philosophy, motivation and yoga. He started visiting local library in army cantonment area and sparing extra hours from his schooling and school homework, in reading books in the library. His parents were very religious and they used to spend evening two hours , with the children in singing devotional prayers and giving lectures on the values in life and the divinity and grace of God, the Creator.
During the years of middle level schooling, Yoga was being taught at school level. Yoga fascinated him from that time onwards. He made a resolve then and there , that he will regularly do yoga .Since then till date he does not remember , if ever he had missed yoga even for a single day. From a very young age he was very much inclined towards spirituality. As a child he became fascinated with nature .He loved trekking and sitting alone for hours with in the lap of Mother Earth. After passing his 12th standard,in the year 1979, he got into Medical college at Jammu (J&K) in 1980.
As in childhood, he continued to have passion in physical fitness, in games and sports activities. He regularly participated in sports and other extracurricular activities at school and college level. Photos ( 8 to 10 ).
At this age, he started with an urge to sit for long periods of time alone in Meditation. He started getting spiritual experiences ( strange to him at time ). While in meditation, he started getting bodily experiences like goose bumps , chills and shivers. However, this didn't frighten him even at that age, on the contrary he started getting intuitively more interested in spending long hours in meditation. By this time, he developed an innate and a strong belief, that there is a great need for everyone to have a faith in the wholesomeness and completeness of man's inner and outer nature. As already he was doing from the very childhood, he continued to spend, evening hours in sitting for prayers and devotional singing in his home temple. By this time, he developed further interest in reading. For this he spent more hours in reading motivational books, books on sports and physical fitness .He read religious scriptures of Hinduism(Vedas, Puranas, Bhagwad Gita and Ramayana ).
After passing out from medical college, he joined Indian army and had some fortunate moments to serve his Mother country. This period in army was the time , when he started becoming more restless within. Intuitively , he started feeling that , there is something more, he has to do in this very present life. By this time , he started getting more frequent spiritual and enlightening feelings of expansion in his consciousness and his subtle body. However, he never felt uncomfortable or at unease in these altered states of consciousness. He always wanted to be in experience of more of these.
Army life and duty hours expected a very active and socially interactive commitment. This started getting challenging and uneasy to him, as with passing of time he was becoming more and more withdrawn and introvert. He gradually started to lessen the time spent in army mess and clubs which was mandatory in army life. This affected his social relationships which made him more restless and uncomfortable. He was lovingly called as 'Yogi ' by his colleagues in army at that time. By now, he had started making plans of leaving out of active army life. Finally, he took a decision and resigned from army in 1989.
After leaving army, Yogiji started spending time in yoga activities at Jammu (J&K ). He started teaching yoga at Swami Vivekananda charitable trust orphanage school at Ambphalla, Jammu. He spend some more time , visiting various yoga teaching schools and spiritual meditation centres at Jammu. In next few months,Yogiji , visited the Bhagwan Gopinathji Ashram, at Bohri, Jammu.. Ramakrishna paramahansa ashram at udaywalla jammu and Jammu Kendra of Yogoda Satsanga Society of India (YSS) and spend few months in the understanding of their philosophy. The same year, Yogiji joined the Paramahansa Yogananda's SRF lessons for home study.
By this time, however, he felt that, as a professional Allopathic medical doctor he should spend some years in the service of ailing people. So, In the same year , he joined the government health services in Jammu and Kashmir , as a Doctor. In the year 1996, he completed his postgraduation in the field of Medicine . Yogiji also started his private practice as a specialist doctor in Medicine in Jammu (J&K).
At this time, Yogiji while working with patients ,he had started feeling the limitations of Allopathic system of Medicine in completely curing his patients, of their diseases and consequent persistent unending suffering in their life. It is here around this period, he started exploring other more natural modes of healing which could bring in, much wholesome and lasting healing in his patients.
As the almighty divine God had destined a different responsibility and a great purpose to be accomplished from Yogiji's hands, he felt that, he should do some more studies and work in the field of wholistic medicine ( as he was gradually getting disillusioned with the inadequacy of the conventional medicine in the complete cure of his patients). In the year , 1997 Yogiji joined the course in the field of Nutrition and Health Education . Passed successfully the course of DNHE ( Diploma in Nutrition and Health Education ) in 1998 from IGNOU, India.
In the year 1999( feb ), yogiji did YICC (Yoga Instructor Course ) at Indian Yoga Institute -Vivekananda Kendra Yogas, at Bangalore (India ).
Yogiji's experiences in all these years, as narrated by him in his own words:
However, all these years, As I was interacting with people in general in the society and particularly the patients in hospitals and my private clinic, I was getting perturbed in a way that inspite of all social network and health infrastructure available, people were suffering in an alarming proportion from various physical , mental and emotional disorders.
Today all around , I am seeing people sobbing , crying ,shreaking out of all sort of physical and mental pain and agony and asking and searching for help from so called manly'GOD Head'on earth, but unfortunately there was no permanent or curative solution to his suffering and agony. People were getting more restless, irritable ,were not at ease with themselves, getting addicted to alcohol, smoking, drugs and were very much depressed, getting violent and were very much dissatisfied with their lives.
People were getting more restless, irritable ,were not at ease with themselves, getting addicted to alcohol, smoking, drugs and were very much depressed, getting violent and were very much dissatisfied with their lives. I was trying to find out, as to what are the factors leading to all this Chaos, Disease and Unrest in people's lives. In this whole process, churning which was going on within me for a long time brought in a lot of realization within me and I felt that there were definitely reasons for all this and that I could put in some efforts and contribute from my side, by utilizing my experience in Holistic Healing in assessing, handling and removing some of these unhealthy and negative factors in today's social setup around us.
The following seemed to me, to be the main culprits in creating this unrest and chaotic suffering:
(a) There was degeneration of faith in basic values of life and all around people were getting into Fear, Hatred, Jealousy and Lust. (b) People's outlook was getting utter Materialistic with time. (c) There was excessive proclivity for more and more ease and comfort. (d) People were getting into Hedonistic tendencies / Neo-culture sensualism. (e) People were unconsciously getting trapped into unbridled Desires / Cravings / Ambitions. (f) There was utter Lack of compassion and spirit of service. (h) All around ,there was excessive Greed / Possessiveness / Acquisitiveness and Money- mindedness. (i) People were getting Less compassionate and more Selfish. (j) Over-population was forcing the society for Over-urbanization. (k) Nations were feeling a great sense of euphoria in getting into more and more towards Globalization and all this was leading to over-industrialization.
Further ,in last few decades , I had seen that so called modern day lifestyle and modern Technology had creeped into everybody's life both outside and inside of their living environment, both directly and indirectly. Today, there was a competitive race all around among people to run for more and accumulate more and more latest modern technological gadgets to glorify their so called upgraded and apparently successful social image.
Further , I was wondering to the bitter facts that as the time progressed in last more than 50 years, with the advancement of technology and crave for more and more comforts, today's Man's Life had completely changed and it was further heading to a downhill path of physical , mental, emotional and spiritual degradation.
We all know, that Technology had provided several advantages - it had made work easier for people, it has saved time, energy and also automated mundane or boring work, minimizing human intervention. Mixers, microwaves, washing machines, computers, etc. have all made life much better enabling us to focus on more creative and intelligent work rather than getting exhausted doing routine chores. However, the flip side technology has also resulted in unhealthy lifestyle . People were leading their professional and personal lives in a 24x7 mode. Throughout the day and night, there is always something for them to notice, watch, or deal with.
Further, the evolution of technology had reached a point where pretty much anything was available at the touch of a button. Shopping, learning, working and entertainment could now, all be accessed from the comfort of our own homes, on a train or sat in a cafe. In addition these days, 'technology' meant a wide variety of everyday objects or activities: e-mails, gaming, online videos, and lots more, across our smartphones, tablets, computers, and even 'smart TVs' at home. Basically, as we know Technology was meant to help society, however in the long run it was now hurting the society badly. Technology was a tool meant to make our lives easier, and we needed to use it sensibly and effectively. But as we consciously or unconsciously became slaves to this technology, we never knew that we are going to suffer badly and our lives were slowly getting ruined and destroyed physically , mentally and spiritually.
Technology had been over stimulating our brains, and was leading to greater stress responses. People were getting more irritable, anxious , depressed and feeling more alone. There sleep pattern got disturbed with poor day time concentration and attention and poor memory. With fast-paced, competitive and hectic modern lifestyle, our diets became more instant type comprising of junkfoods, with very little time left for cooking healthy meals. Our modern lifestyle started getting more sedentary, at home and workplace. We started spending more time , sitting motionless behind desks , in traffic or behind TV and Computer screens.
People were getting into typical unhealthy physical and behavioral pattern that was ruining their lives. They were getting more accustomed to Hedonistic tendencies and Neo-culture sensualism despite knowing that this was not good for their health and wellbeing in a longer run. They seemed to be hell bent to destroy their own health and mental well-being and of the society to whom they were answerable .
Technology, today has become such an addicting and an unconscious trap that individuals are neglecting their families to spend more time with their blackberry's and laptops. Students have become lazier than ever before, using the internet to do the hard work for them. Further, unwanted and self-perpetuating daily pressures have been added to our already far stretched and restless lives. --24/7 connectivity through our phones and technological devices, meant that it was becoming harder for us to switch off. Social media, which have been very time consuming and over-stimulating, have brought in a new modern day factor of FOMO (fear of missing out), or a sense of inadequacy by comparison. Globalisation today means that we are often connected to, and sometimes accountable to people from different time zones ,bringing in a more guilt sense of not attending to so called 'someone so close' and getting further restless due to time constraint's in today's fast paced and ever busy life. Modern day living is a multifaceted compendium of evolving technology and social media. Communication outlets are changing every part of our lives so rapidly that it can be tough to adjust. The technological and social media advances of the past decade have bred the "constant checker." A constant checker is a person who constantly, almost obsessively, checks their emails, texts, and social media accounts. Being continuously connected in this way has been linked with higher stress levels. Moreover, 18 percent of individuals have identified technology use as a significant source of stress. Stress levels among constant checkers are considerably higher than they are among people who do not engage with technology and social media as frequently. Interactions on social media can have a major impact on an individual's well-being and satisfaction. Many studies have observed that more time spent on social media is associated with an increased risk of loneliness and depression, which poses the question: are unhappy people using social media, or does social media use ,affect happiness?
Overall, today the research has found that users of social media might experience increased levels of social dissatisfaction and unhappiness as a result of comparing their happiness and popularity to that of their friends. More time that adults aged 19 to 32 spend using social media, the more likely they are to be socially isolated. This is becoming an important issue because we are seeing that mental health problems and social isolation are at epidemic levels among young adults today.
"We are inherently social creatures, but modern life have tend to compartmentalize us instead of bringing us together. While it may seem that social media presents opportunities to fill that social void, but I think that it may not be the solution people were hoping for."
Most of us are guilty of a little overindulgence around the holidays but for many, overindulgence is a normal way of life. As today economies transition to a more sedentary mode, the physical movements that burned calories and kept us fit simply does not occur. Our lifestyles compound the issue - dual-income homes rely on the convenience of packaged meals, and our leisure activities have shifted to heavy "screen time" with movies, games and social media. In the midst of this incredible innovation, we've gotten fat, and not just a little. The result? Alarming rates of obesity and related chronic diseases that are threatening to crush us physically and financially. Consider that more than 200 million men and 300 million women worldwide are obese - roughly equivalent to the combined populations of the United States, Mexico and Canada, or of all of the European Union countries. Even more alarming, obesity is growing fastest in countries that have traditionally not had such issues. In addition to obesity-related diseases like diabetes, stroke and heart disease being among the leading causes of death today, the price of obesity extends well beyond direct health-care costs. Today laziness, sedentary lifestyle, poor health, bad postures, poor eyesight and umpteen number of health issues were the result of overuse of technology.
Our society has changed more in the last 100 years than in the last 3000 in terms of advances in technology, medicine, etc… and the pace of this change has outstripped our biological capacity to adapt. Any time a species fails to adapt to its new environment, it is in trouble. I attribute a lot of the current crises - health crises( physical, mental ,emotional ,spiritual and crises at intelligence level ), environmental crises, economic crises, etc…to this discrepancy between the changes and circumstances that we have brought about ourselves , and our ability to adapt to it from a biochemical and psycho-spiritual perspective.
A mismatch between our modern urban lifestyle and our inherited genes could be to blame for the dramatic increase in chronic 'lifestyle' diseases over the last few decades, according to leading medical scientists. The rapid rate of urbanisation, with its accompanying changes in diet and physical acitivity, has meant that our genes - selected and tuned over thousands of years of our evolution - have got left behind.
All the above behavioral , moral , spiritual and technological factors were interacting with one another over a period of time and in a nature of a self-cascading and self worsening loop ,were leading to a uncontrollable disorder and chaos all around. Everybody seemed to be rushing and running for no real solid justifiable reason.
More and more parents were working now. Working parents were saying that, they are feeling stressed, tired, rushed and short on quality time with their children, friends, partners or hobbies.
All this Rush and Chaos Around was leading to a lot of unbearable stress in people's lives.
In short, I would try to make people understand the' concept of Stress' in very simple words :
Today's life rhythms and demands
have become so challenging and require from us intense physical and psychological efforts in order to stay sustained. Unconsciously an individual reacts to physical and mental strain ( for which he himself is responsible ) that is potentially health threatening by activating interconnected neuroendocrine circuits in his body. This 'Autonomic response' allows the body to face and deal with the challenges and re-establish his homeostatic equilibrium. However , If the individual perceives a noxious stimulus ( as we all are having uncalled and excessive continuous self-perpetuating inner-psychological and outer-social and environmental challenges ) as too intense, or its duration as too long, he may fail coping ( conscious or unconscious adjustment ) with it, and incur maladaptation. In this case, the stress response (Eustress- Good adaptive stress ) does not resolve into a state of balance (either similar or new, i.e., adapted, compared with the state before stress hits), neuroendocrine parameters remain altered, and illness ensues. Many disorders originate from stress, especially if the stress becomes severe and prolonged.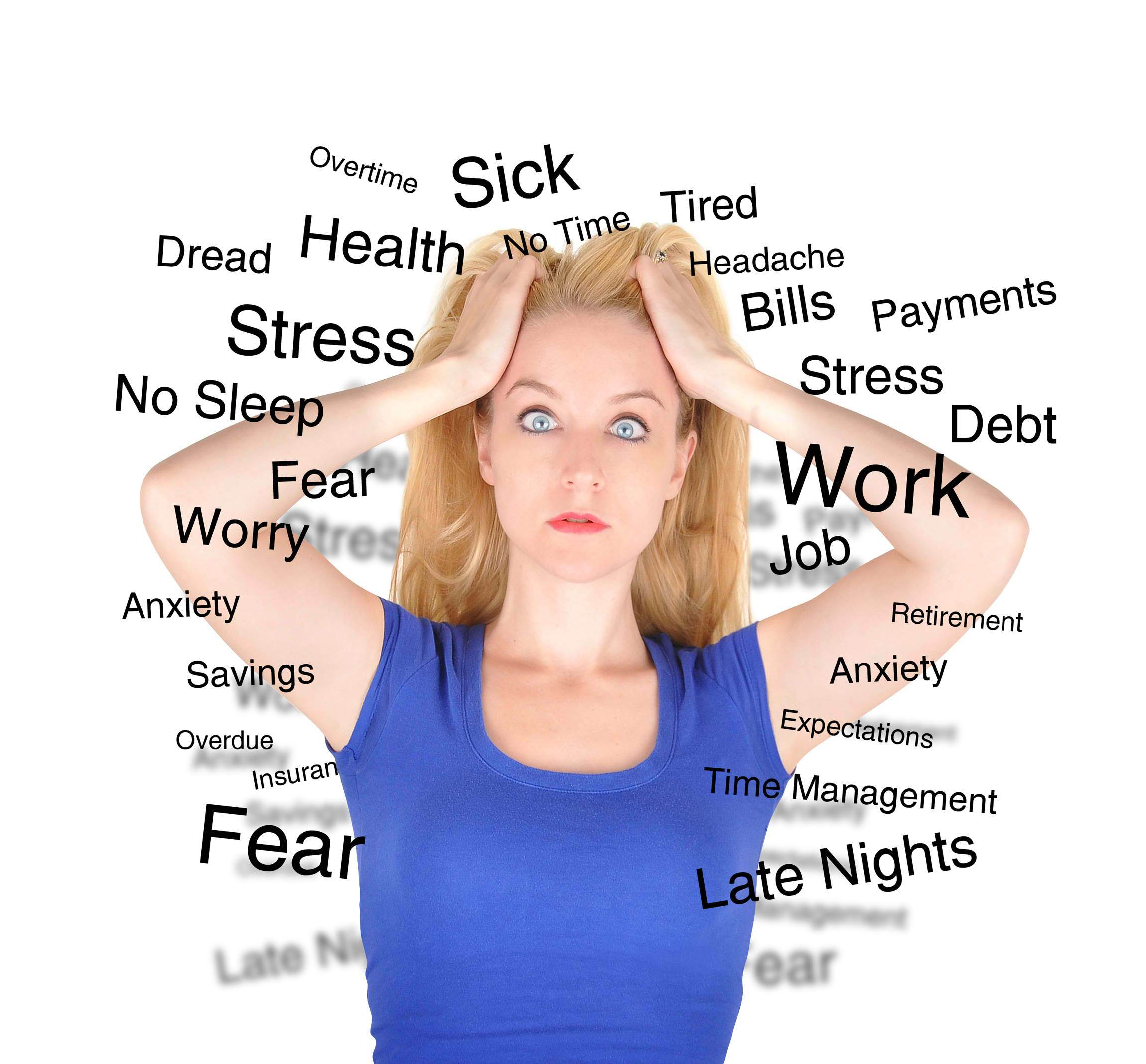 This stress was giving rise to all stress-related disorders and diseases. Stress was being recognized by Medical Scientists to be the No. 1 proxy killer disease today. Now, we seem to understand that the modern lifestyle and its associated rush and chaos in our lives has resulted into unhealthy behavior and consequently given rise to chronic diseases and various combinations of physical, mental, emotional and spiritual problems from which today's man is not finding any way out.
So, what is the remedy out of this present state of our turmoil and peacelessness.
We have to stop for a while , think , slow down, makeup our minds to change our lifestyles and work hard to take the serious issues of life in our hands. We have to de-condition ourselves from this modern day unhealthy mindset.
"The simplification and slowing down of life is one of the steps to inner peace. A persistent simplification will create an inner and outer well-being that places harmony in one's life. For me this began with a discovery of the meaninglessness of possessions beyond my actual and immediate needs. As soon as I had brought myself down to need level, I began to feel a wonderful harmony in my life between inner and outer well-being, between spiritual and material well-being." "Downsizing can be stressful at times, but the benefits are tremendous…we all have the time, money and energy to prioritize our health, happiness and life goals'.
Science of Living (Holistic living )
Is a solution to all these problems. It is a happy blending of ancient and modern sciences, or, in other words, the synthesis of the ancient wisdom and the modern scientific knowledge for developing an integrated personality through attitudinal change and behavioural modification. It is a positive resolve for creating a healthy human society - healthy in all respects physically, mentally and emotionally. It is a technique of training people from all walks of life in working towards bringing more self-awareness and awakening of innate powers. Sobriety and humility were not favourably regarded in the last century. And yet, when there is a general breakdown in the exercise of a certain virtue in personal and social life, it ends up causing a number of imbalances, including environmental ones. That is why it is no longer enough to speak only of the integrity of ecosystems.
We have to dare to speak of the integrity of human life, of the need to promote and unify all the great values.
To fight against this increasing phenomenon, public policy makers are trying out new approaches to modify lifestyle habits. A new type of measure has emerged, which seeks to take into account how people actually behave, and not how they are expected to behave as rational beings.
This is what, I will call as the concept of 'Holistic life' and Holistic healing.
Theoretically, to lead a Holistic Life, we will have to dedicate our lives, to help ourselves to become more creative and sincere in our efforts to restore our inner peace, love, wisdom & power for wholesome health and vitality to realize our dreams , in this very birth.
In holistic healing, we talk about the four levels, bodies or planes of being: physical, emotional, mental and spiritual. Our bodies radiate these four levels of being in the form of energy. These levels reflect the different aspects of ourselves that operate interdependently; when one level is affected, one or more other levels are also affected. For example, when a change occurs on an emotional level, a reaction occurs on the physical level and visa versa. Holistic healing has two goals: 1. To balance each level 2. To balance all levels with each other. The first goal is where we focus our efforts simply because the second happens naturally when all levels are individually balanced. In the absence of resistance, imbalance on any level will naturally seek and return to balance. Once all levels are balanced, wholeness is achieved.
I did further research and practical studies on Therapeutic healing
by spiritual means, by using the effect of , Color therapy ,using Music ( Sound ) therapy , by Meditation( both as a component of Holistic concept of Yoga as well as separately ), Visualization techniques, Guided Imagery and Guided Meditation, Positive Affirmations and Relaxation techniques like Progressive muscle relaxation, Autogenic relaxation and Yoga Nidra, on human body and mind. What I found that, the long term effects/results of this Mind-Body ( Holistic /Integrative ) approach to healing of individual's/patients were very encouraging and long lasting. I started utilizing this experience gained, on my patients both at home and in my clinic. By this time, I had almost made my final practical plans as to how to combine these therapeutic measures in a simple way and how these could be delivered as practically as possible, in people's lives.
In the year 2007, I passed M.S. ( Master of Science in Counseling and Psychotherapy ) from 'The Institute for Psychotherapy and Management Sciences' Mumbai.
This was an attempt on my part to understand the reasons, why people were rigid in their attitude, why it was so difficult to motivate people to understand their pain and suffering and then attempt to make successful and fruitful efforts to' de-condition 'them from their present unhealthy way of living and gradually' Condition' them to a desired 'Holistic ' lifestyle once and for all.
Most individuals knew how to lead a healthy lifestyle, but they continued to adopt unhealthy habits. Question is what is the reason for all this zombie like trap and unwillingness to change.
Whenever the issue of a change in lifestyle comes up, whether it is losing weight, quitting a harmful habit, or trying to get enough rest or exercise, many people say they know what they need to do but can't seem to find either the desire or the will power to do it.
Here is the issue of our 'Conditioned response '. When we repeat an action over and over the brain changes and makes a "pathway" so it is easier to do that action again without thinking about it. The only way to change the habit is to form a new "pathway" that is stronger than the old one. Many people find that it takes approximately three weeks to form a new habit. Unfortunately, the old pathway never goes away so the chance of falling back into the old habit is always present.
While these techniques have their place, some of us have a will power so weak that all the methods in the world will not be enough. We can no more change our behavior than we can increase our height or change the color of our skin through willpower alone.
We love our habit even while we hate the effects it has on us.
There are many ways to create holistic health. Because there are so many factors that influence our state of health, it is an equation that will never be absolutely complete. It is a life-long journey to strive for better health and wellness. Without consciously knowing them all, we each have a bunch of beliefs about ourselves and of course, life in general.
These beliefs lie at the core of our being to form our belief system and from 'behind the scenes' they govern our behavior and steer our direction through life. They form the foundation of our approach to health and wellness. The quest for health and wellness is an opportunity to get closer to having the easy-going, creative, happy life that we all want. But there's a catch. In the process, we have to learn about ourself. And this is the precise reason why most people do not stay healthy or achieve holistic health.
Our goal is to consciously create health rather than unconsciously create dis-ease.
Ultimately, the responsibility of our health and wellness comes down to 1 person….which is ourselves.
We all know the obvious behaviors that describe someone who is healthy and takes care of themselves.
A healthy person : lives life on an average pace, believes in nature, is aware of himself and his commitment to society and nature as a whole ,he doesn't smoke, he tries to maintain a healthy weight, eats healthy foods with plenty of fruits, vegetables and fiber and, of course, exercises on a regular basis. Then there are other elements to add to the list. A healthy person also knows how to manage stress, gets good quality sleep each night, doesn't drink too much, doesn't sit too much-basically, does everything in moderation all the time.
When you look at everything that could possibly go into a healthy and a Holistic lifestyle, you can see just how hard all of those things seem to be in our current world. For example ,You know you need to exercise, but there are many excuses not to do it. You're too busy, don't know where to start, you're not motivated or you're afraid you'll injure yourself. Maybe you think exercise has to be really hard or it isn't good enough.
Unless you've been living in a cave, you probably more or less know how to live a healthy lifestyle.
When you want to live a long and healthy life, there are things you can modify as well as things you can't. While you couldn't choose your genes, you can make choices that will reduce your health risks and possibly add years to your life.
The good news is that even though we cannot change our genetics, we can change our lifestyle. Those lifestyle choices can prevent or forestall the development of diseases for which we are genetically predisposed.
Healthy living is within your reach, starting today. Sure, healthy living is a long-term commitment, not a flash-in-the-pan fad. But there are steps you can take right now that will make today healthier than yesterday and pave the way for healthy living tomorrow, too.
After studying and working all these years and gaining enough clinical and practical experience in the field of Behavioral science and 'Holistic Healing' I in the year 2014, decided to open my own Holistic Healing Centre at 161-Sector -D ,Sainik Colony , Jammu (J&K-INDIA).
I worked for some more time on the practical modalities of this project and finally officially opened the centre and named it as 'SATYAYOGA' taking a cue from MY own name SATISH YOGRAJ ( MY surname -Yograj was the first name of MY father - Yograj Gupta).
In the mean time, I created the logo of my centre and got it's TRADEMARK (TM ) the same year and laid down the centre's Vision and Mission statements.
In the mean time, I started treating individuals/patients at my centre on Holistic lines. Started giving them advice on Yoga therapy and Nutritional management on individual and group basis. Further, I started conducting Stress management sessions by using Psychotherapy, Counseling and Meditation.
I spent some more time in the government service in the capacity of a specialist in the field of Conventional (Allopathic ) medicine.
By then, I planned to resign from government job, put up my papers for VRS, which were accepted in 2016 .I physically resigned from the service in Jan 2017.
So I worked in government setup, as a doctor for 26 long years from 1989 to 2017. From 2017 onwards, I started devoting full time with my Dream Mission of Holistic Healing of the Modern day Man's ill- health and suffering's.